Greenways Heritage next open activities in Flandres & Wallonie (Belgium)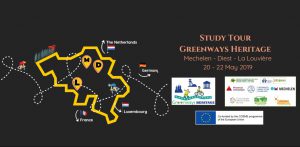 10 -12: Workshop Greenways Heritage about cycle tourism and cultural heritage: innovation through the use of new technology
Press conference.
Venue: Museum Hof van Busleyden – Mechelen:
Visit by bike (*) along greenways from Averbode to UNESCO Beguinage of Diest in the afternoon.
(*) Previous confirmation required. Reservation until 15 May: Kris.ROCKELE[at]provincieantwerpen.be
PROGRAM
10.00 hours:

Welcome by Björn Siffer, (political representative of the city of Mechelen).

10.15 hours:

Jan De Haes, (political representative of the Province of Antwerp): "The innovation in leisure industry and cycle tourism: opportunities and treats for SMEs".

10.30 hours: Mercedes Muñoz, (director of European Greenways Association (EGWA), project coordinator): "

Greenways Heritage: state of affairs (project status) and future actions in this COSME-EU funded project".

10.45 hours: Giulio Senes, (Milan University): "

Greenways Heritage and Touristic GIS/multiplatform Web-GIS based application: opportunities for SMEs in Europe".

11.00 hours:

Bram Van Oost, (marketing manager of POPPR): "T

he development of Augmented Routes for the cultural and creative industry: the app we are launching today".

11:15 hours:

Melissa Geerts, (coordinator – heritage consultant De Merode):

"

The beguinages of Mechelen and Diest: a paradise for heritage lovers and slow tourism thanks to the greenways between the two World Heritage sites".

11:30 hours:

Signature of the Guimarães Declaration:

declaration for the promotion of  UNESCO sites and greenways as common destinations in Europe. Political representatives can sign the declaration if they want to do that.

11:45 hours:

Björn Siffer, talks about how Mechelen stimulates sustainable tourism.

11:55 hours:

Bram Van Oost, gives a demonstration of the App that connects greenways and heritage.

---
15: 00: Workshop "Greenways and UNESCO heritage in Wallonia"
Venue : boat lift nr 3 on the Historical "Canal du Centre
⇒ Confirmation of attendance by e.mail:  direction[at]aevv-egwa.org
⇒ Language: English
PROGRAM
Mercedes Muñoz, (Director of the European Greenways Association, Greenways Heritage project)to the attention of the Walloon attendees with interventions of the project partners.
Hainaut-Tourisme: "Waterways heritage in the Walloon Hainaut Province".
AWAP, Agence Wallonne du Patrimoine (Walloon Heritage Agency): "UNESCO heritage in Wallonia and other regional heritage resources".
SPW, Service Public de Wallonie (Walloon Public Administration), Waterways Direction: "The historical boat lifts, history, renovation, maintenance, management".
SPW, Infrastructure and Mobility Direction: "RAVeL (regional greenways network) and long distance cycle routes in Wallonia".
WBT (Wallonia-Belgium-Tourism): "Cycling across Wallonia, news and prospective.
Questions and answers.

---
Some pictures of the events.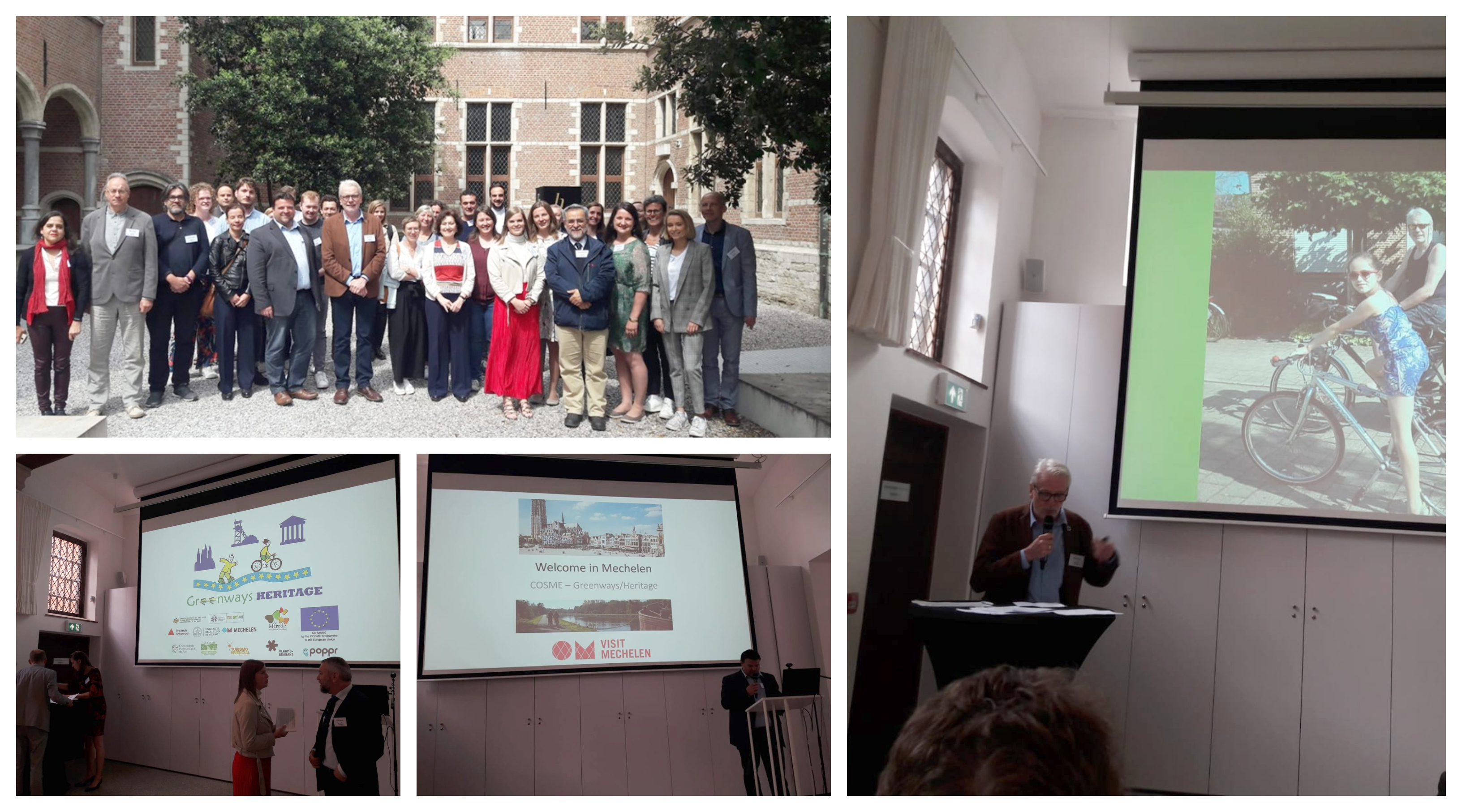 ---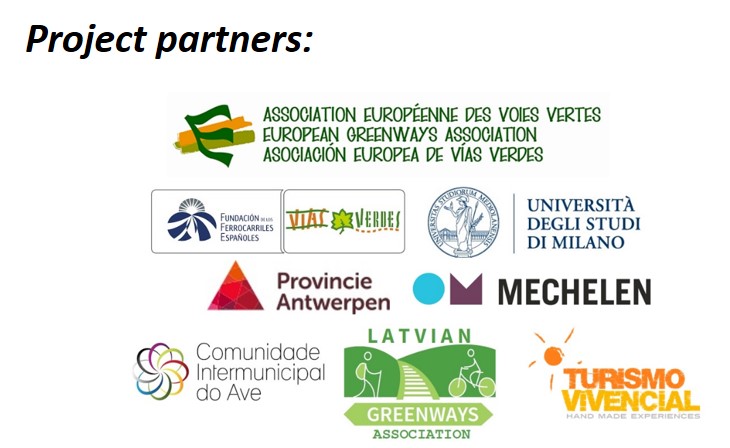 #GreenwaysHeritage