Workshop Greenways Heritage at FITUR International Tourism Fair.
Madrid, Friday 25 January 2019; 11-14h.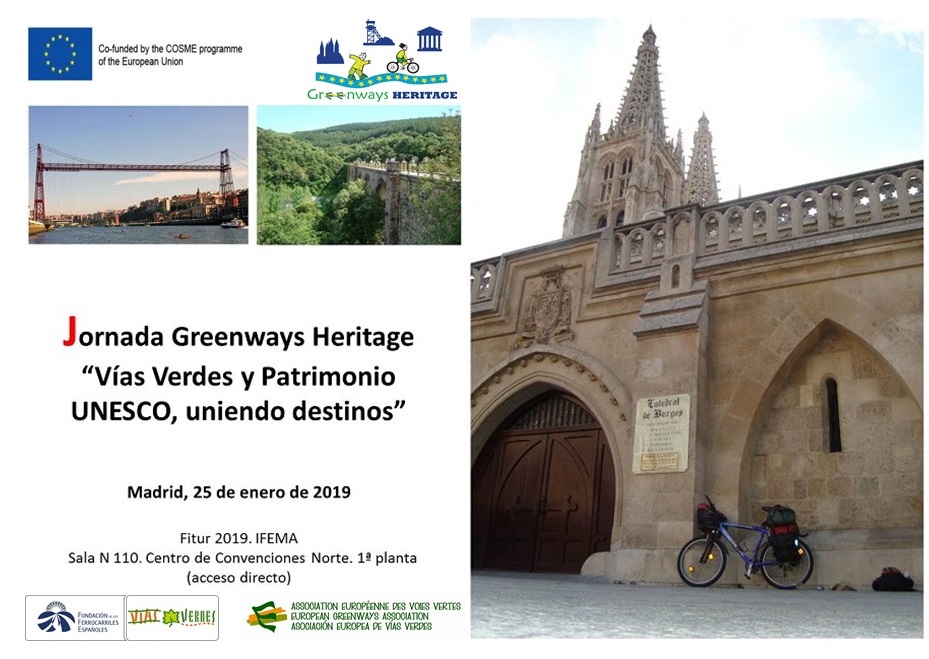 Co-organized by the Spanish Railways Foundation with the cooperation of the European Greenways Association. 
This event is part of the Greenways Heritage Project, co funded by the COSME program of the European Commission. 
The aim of the project is the development and diversification of the European tourism offer by generating new tourism products related to heritage greenways and UNESCO cultural heritage sites located nearby.
Addressed to: Tourism promotion and greenway management authorities; UNESCO sites management authorities; Local service and equipment providers (SMEs) around greenways; Tour operators and active and nature tourism agencies specialized in greenways, cultural and nature tourism; Public authorities and private organisations that want to promote greenways and cultural heritage for tourism in its territories; Potential tourists / end users.
Further info about Greenways Heritage project here
Venue: FITUR International Tourism Fair. Av. Partenón, Nº 5, 28042 Madrid. (Room N 110).
Greenways Heritage Project partners: