The SIGWAY Project team members and representatives of stakeholders participate in meetings and training held in Ruzomberok, Slovakia, from 27 to 29 June.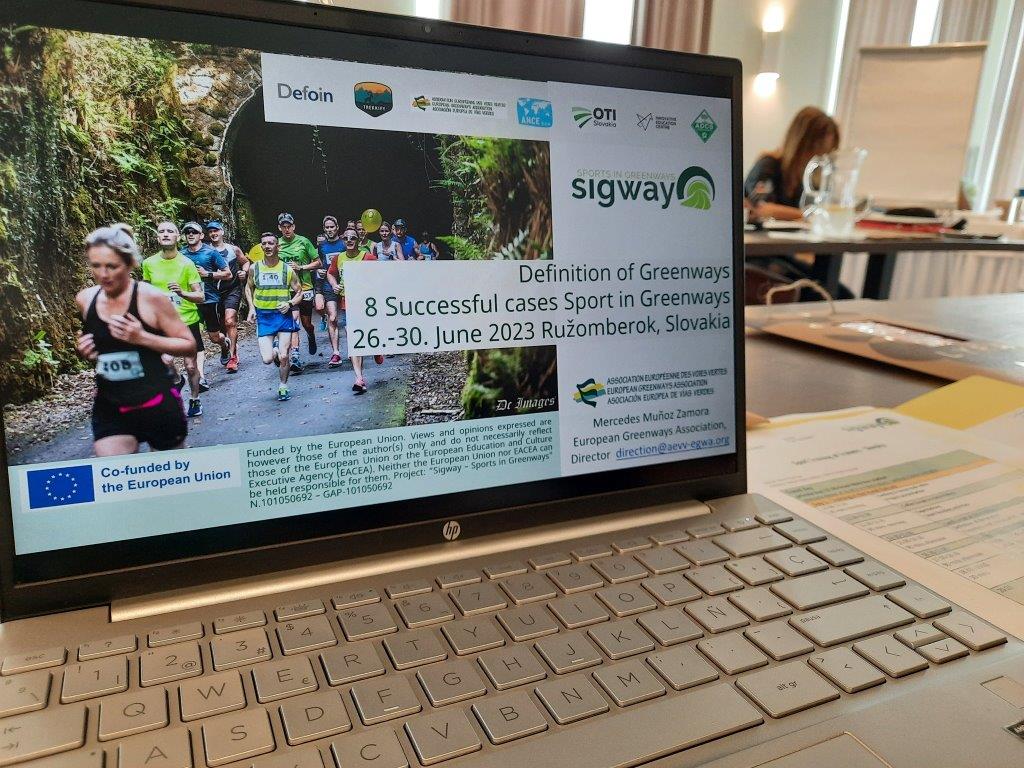 Objective: training and preparation of sports and physical activity program on greenways. The concept of greenways, their interest for sport and daily physical activity (cycling, walking, wheeling), and the BPs identified in the countries represented, were also recalled.
In addition, the EGWA prepared practical information on circular economy, to raise awareness of this important issue when preparing sport and physical activies on greenways. The presentation includes concrete actions proposals of good practices adressed to organisers of sports and active leisure activities , related to circular economy, that is also an objective of the this EU funded project.
3 intensive days with meetings in room, including the participation on-line of Kris Rockelé, (Antwerp Provincie, and EGWA member) to plan a patchwork of very attractive sport and physical activities, for young's, woman and seniors that will be carried out in the coming months in greenways, current or potential in the countries represented in the consortium.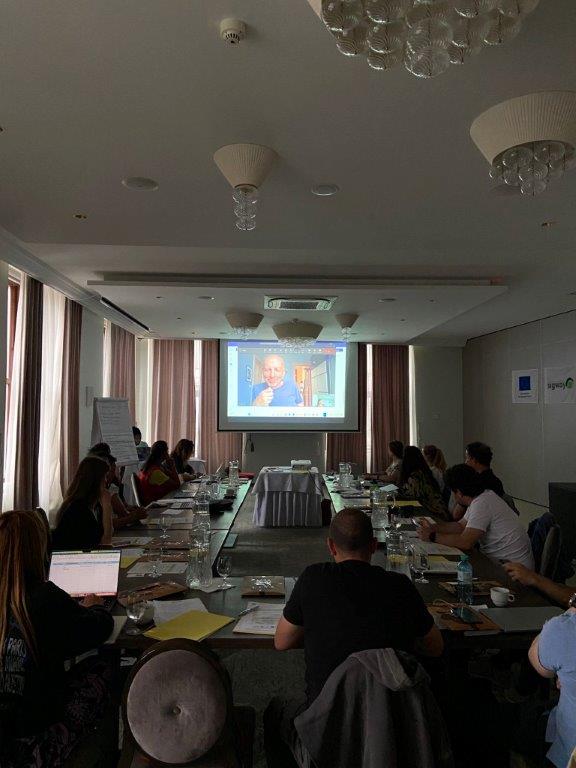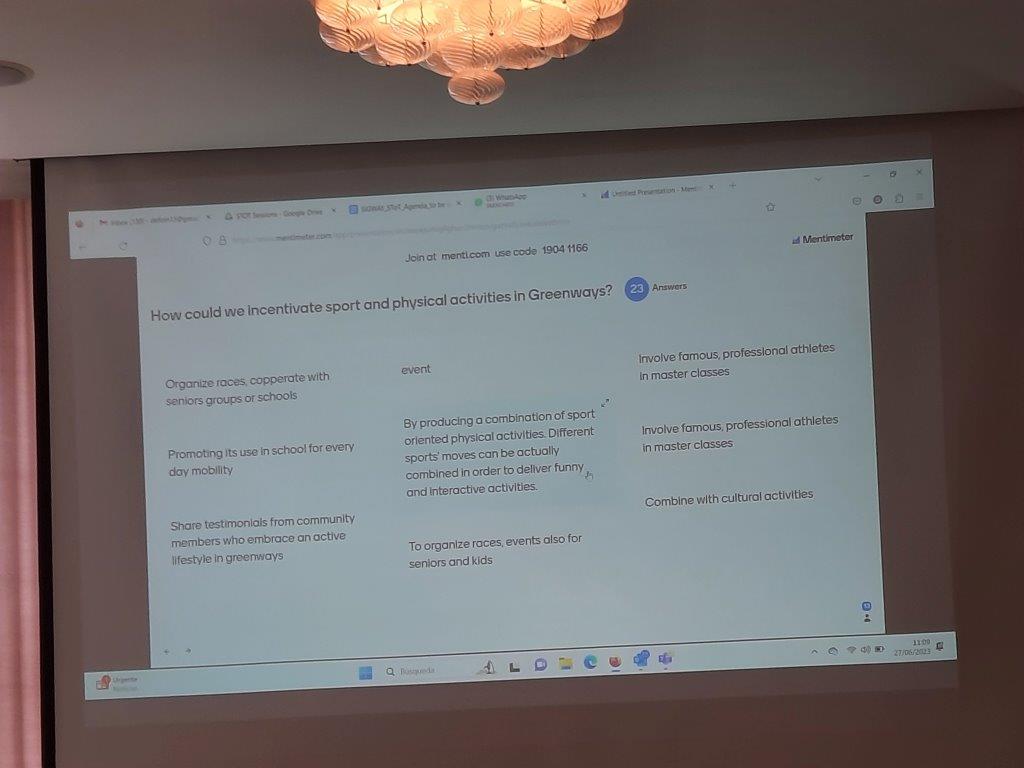 The program included also outdoor activities, as a visit by bike to the Cyklokorytnička greenway, in Ružomberok, of aprox 23 km long, and an exchange with local authorities, about the implementation of the greenway, and what has supposed its creation for the municipality. Also a practical training in learning Modern Nordic Walking, one of the sport activity that will be organised in greenways
Both outdor activities weres organised by the project partners, OTI Slovakia, new EGWA member, the second one, in cooperation with the the Slovak Nordic Walking Association to promote new sports activities and greenways.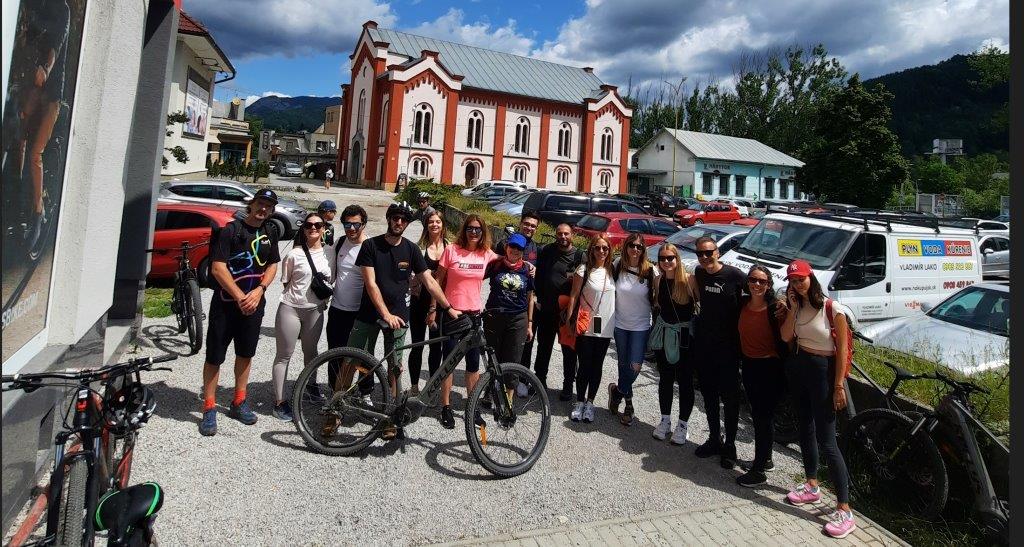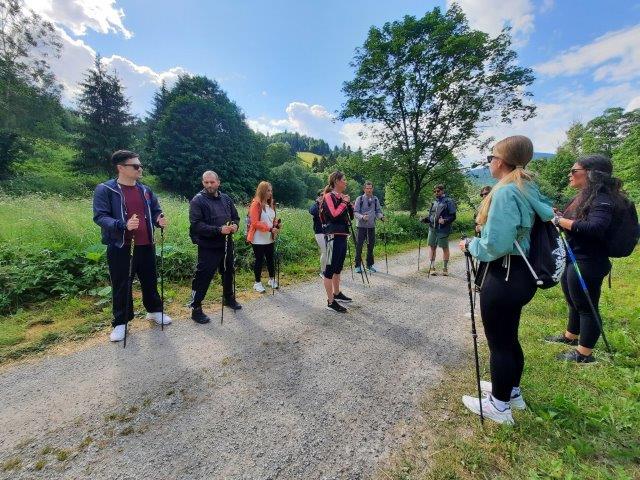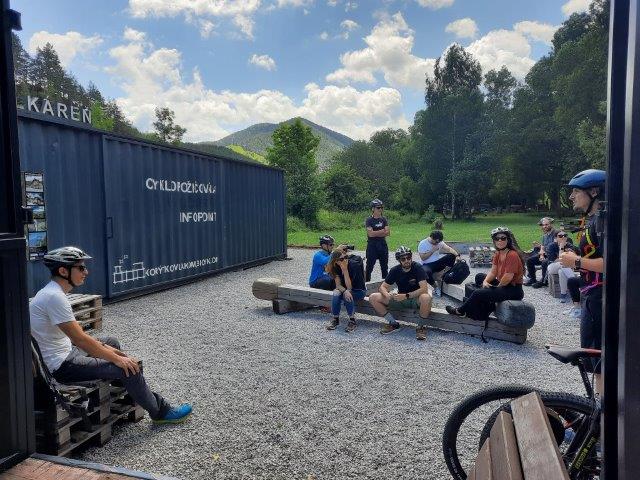 The next SIGWAY activity will be the preparation of the pilot sport and physical activities.  The full programs of sport and physical activity on greenways will be available on line for all interested in organising sport and physical activity connected with these safe and accessible routes.
There will be also the opportunity to participate in the several activities that will be organised by the project partners in the countries represented in the project. In the case of the EGWA,  they will be held in Belgium.  We keep you tuned!
Further info: www.sigway.eu
Mercedes Muñoz
European Greenways Association, Director