"Best practices on Greenways" how to develop tourism product around greenways?
Workshop Thursday 15/October/ 2015 
Venue:  Namur, Belgium ; C/o Siège de Chemins du Rail – Rue van Opré 97 ;  5th floor
16:30 – 18:30
__________________________________________________________________
Objectives:
To present the project to the EGWA members and network
To present good practice examples of greenways to inspire other greenways.
To encourage greenways network to generate tourism product and to promote them at European level.
To request the collaboration of the greenways managers and promoters in the project, providing information on their tourism products and disseminating the project.
Networking between partners and participants: how you can contribute to the project Greenways Outdoor and how the project can help your greenways to become better prepared for tourism and for being more internationaly well-known.
Program:
1. Greenways Outdoor  (20 min)
Project General Overview. Methodology for the development of tourism product: the catalog of greenways product and services around greenways. Participation at the European Catalogue.
Mercedes Muñoz,  AEVV-EGWA Director – Lead Partner/Coordinator.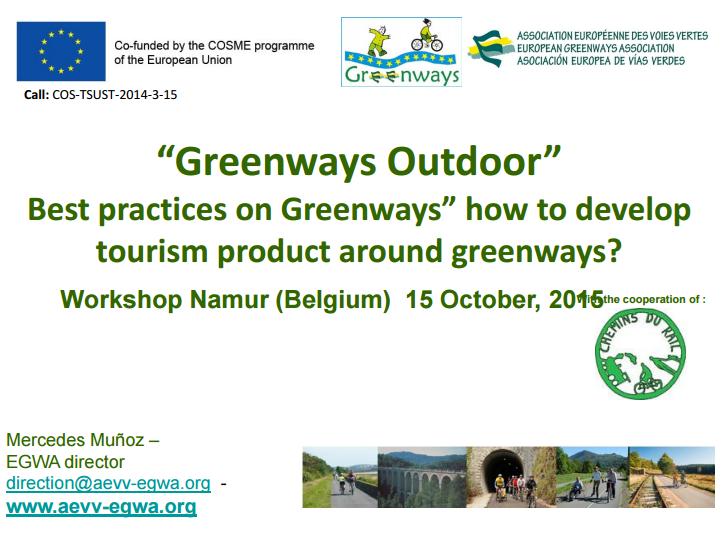 2. Best practices from the greenways Outdoor team partners (30 min)
Examples of greenways in different stages of development.
How are they working to generate tourism product?
What are the results?
What works and what does not?
What is their participation in the project?
Janis Sijast. Vidzemes Turisma Asociacija (Latvia)
Dany Heck. Tourismusagentur ostbelgien (Belgium)
Questions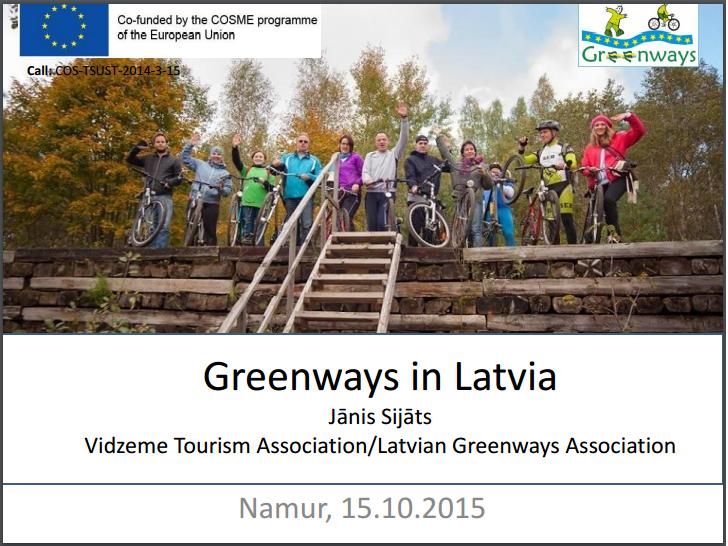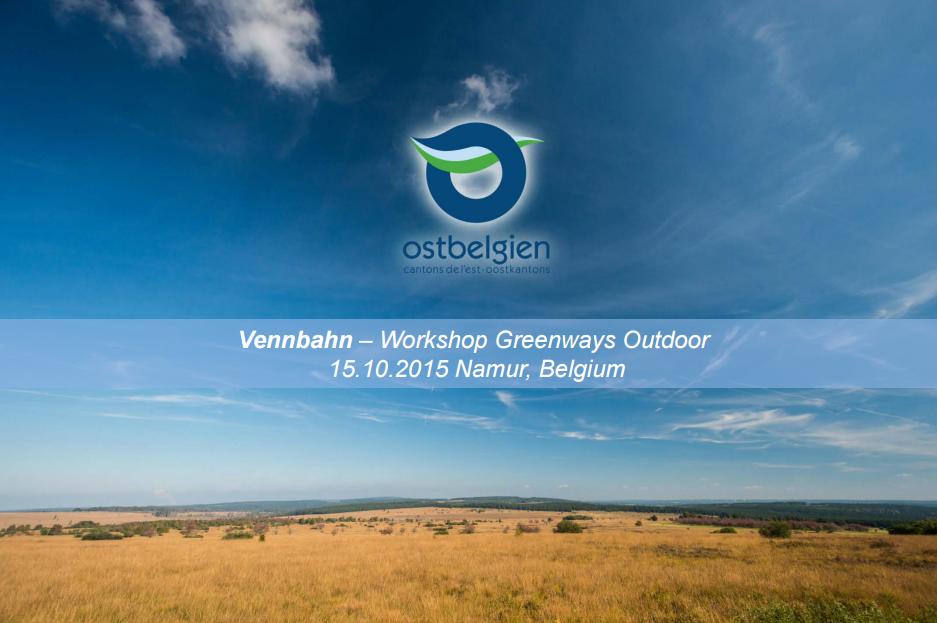 3. Other nationals and transnationals initiatives in Greenways product development (20 min)
Meusse à vélo. Gilbert Perrin – Chemin du Rail –(Belgium)
Example of transnational promotion – Elbe Radweg. Daniel Moureck Nadace partnersvi (Czech republic)
New maps and app of the cycle routes and Greenways in France. Nicolas Poulin, AF3V (France)
Questions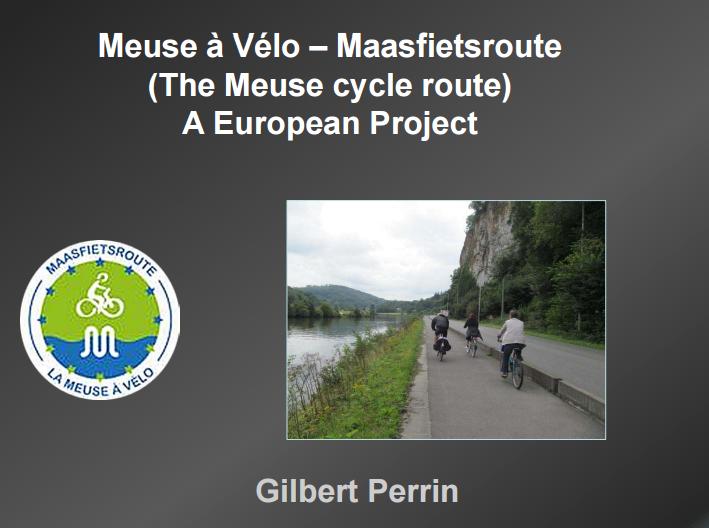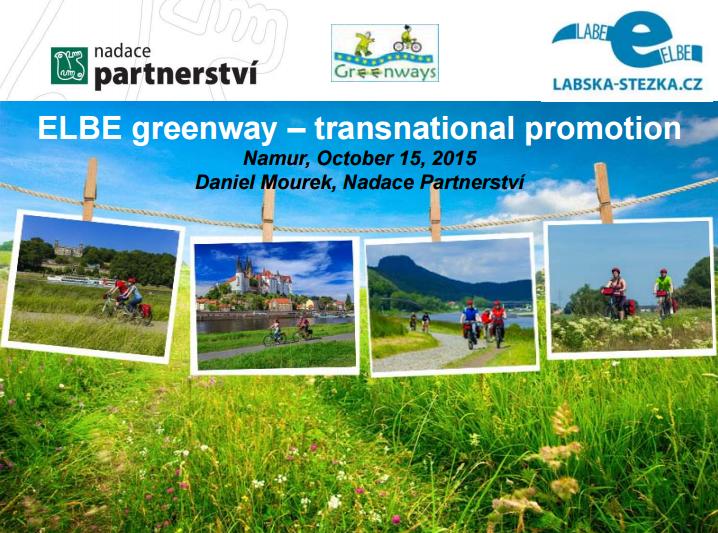 4. Interactive Session with participants (30 min)
Participants presenting their initiatives to generate tourism product greenways.
What works and what does not? How the project Greenways Outdoor can support their actions?
How participants can support the project and promote greenways at European level.
5. Questions and Debate: opportunities from European Funds for greenways (20 min)
Close: 18:30
With the cooperation of :